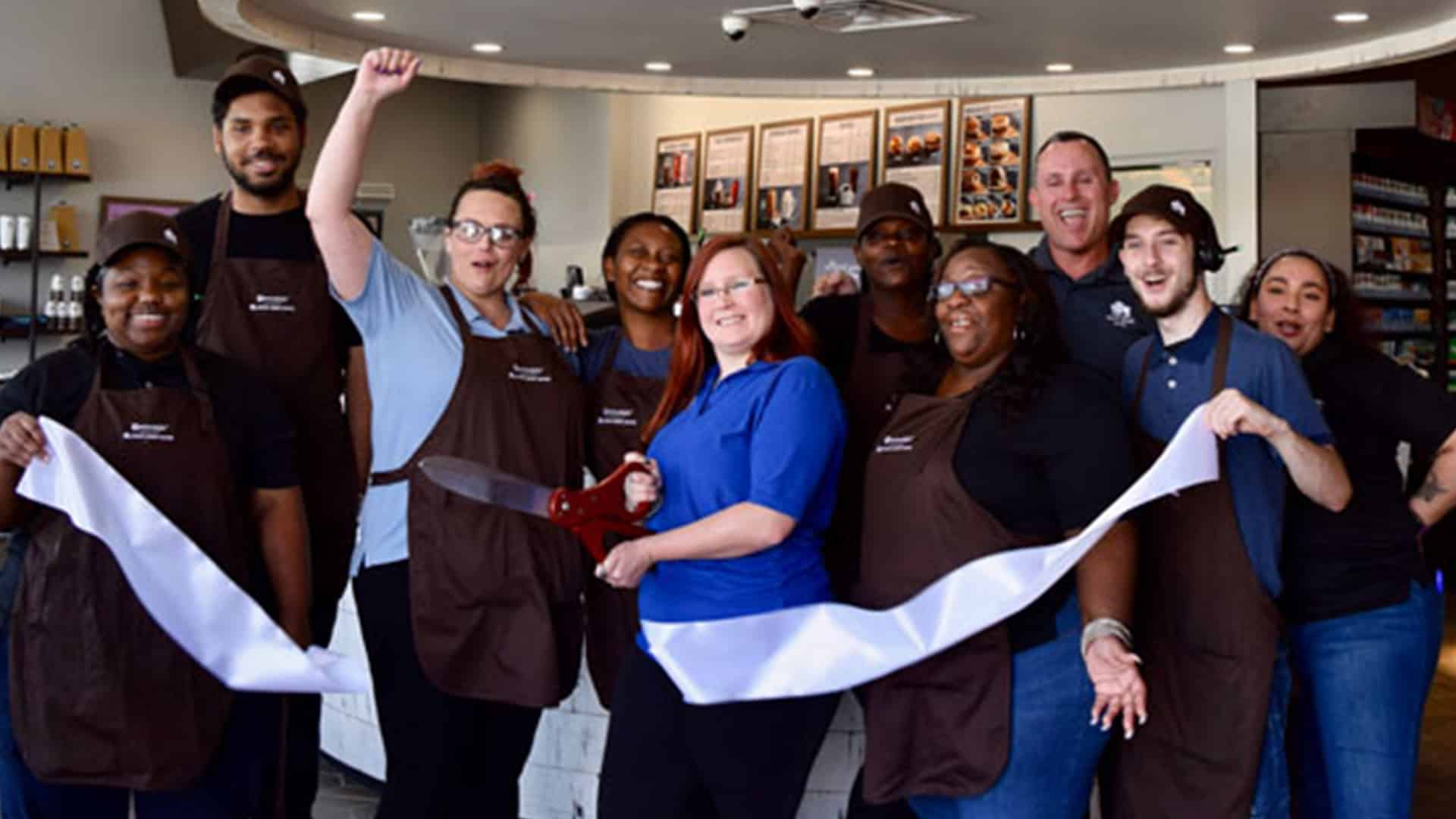 Twice Daily, White Bison Open in Nashville
Jun 13, 2022
NASHVILLE, Tenn.—Tri Star Energy celebrated the ribbon-cutting of a Twice Daily convenience store and White Bison Coffee in Nashville, according to a news release.
"Nashville is where we first introduced Twice Daily convenience stores and White Bison Coffee, and it feels great to continue growing with the city we call home," said Steve Hostetter, CEO of Tri Star Energy. "Our goal is for Twice Daily and White Bison Coffee to be a one-stop-shop for your busy life on the go, and we look forward to serving guests at our new location."
In addition to traditional convenience items, Twice Daily's premium offerings range from grab-and-go snacks, including organic brands, to a selection of staple groceries. A fresh deli case provides handmade and healthy options featuring fruits, sandwiches, salads and snacks. Additional offerings include donuts and pastries, freshly prepared breakfast and lunch sandwiches and an extensive beer cave featuring local and craft beers.
The White Bison Coffee concept offers expertly roasted, handcrafted specialty coffee drinks—featuring drip coffee, single origin pour-over coffees, cold brew, nitro coffee, hot and cold espresso beverages, seasonal drinks and more. White Bison also offers freshly baked pastries and handmade breakfast and lunch items, including sandwiches, salads and Bistro snack boxes.
Additionally, White Bison Coffee recently partnered with Snapchill coffee to provide a new ready-to-drink canned coffee. The canned, unsweetened black coffee is available in open-air coolers inside all White Bison Coffee and Twice Daily convenience store locations.
Committed to reducing carbon emissions throughout Middle Tennessee and North Alabama, Twice Daily launched its Thrive program in 2018 as the first sustainability program of its kind in Tennessee. Specifically designed to help improve community support and the environment, Thrive plants trees locally every time someone fills up at a Twice Daily location.
Living out the company's mission of "building lasting relationships by serving our community," the Twice Day Thrive program donated trees to the Nashville Parks and Recreation Department, and White Bison Coffee provided a monetary donation to Safe Haven Family Shelter to celebrate the new location.
Meanwhile, Wawa announced plans to expand its footprint in Central Pennsylvania along the Susquehanna River, according to a news release. Wawa is currently in Berks and Lancaster counties with 17 stores and has been in these counties for more than two decades. Wawa plans to double its store count over the next three to five years with its first store opening as early as 2024, with the potential for up to 40 additional stores in Central Pennsylvania communities.
"With a commitment to fulfilling lives, we're thrilled to continue our growth and expansion in our existing markets to provide quality fresh food, beverages and support to the community," said John Poplawski, vice president of real estate for Wawa. "In addition, Wawa's continued expansion will mean even more convenience and new jobs in the Central Pennsylvania community."
Wawa continues to open stores throughout its current markets and is set to open 54 new stores in 2022 and announced it will expand into Nashville, Tennessee by 2025 with up to 40 stores in the market. In April, Wawa announced that aims to nearly double its store count in what the company's CEO is calling "the most aggressive growth" in the company's history. Wawa plans to expand into the Florida Panhandle region and adjacent South Alabama, as well as North Carolina.
The c-store retailer currently has 965 stores across Delaware, Pennsylvania, Florida, Maryland, New Jersey, Virginia and Washington, D.C., and it plans to open 1,800 locations by 2030.
Wawa discussed its social purpose with NACS in the 2021 Ideas 2 Go video series.
See All News
Featured News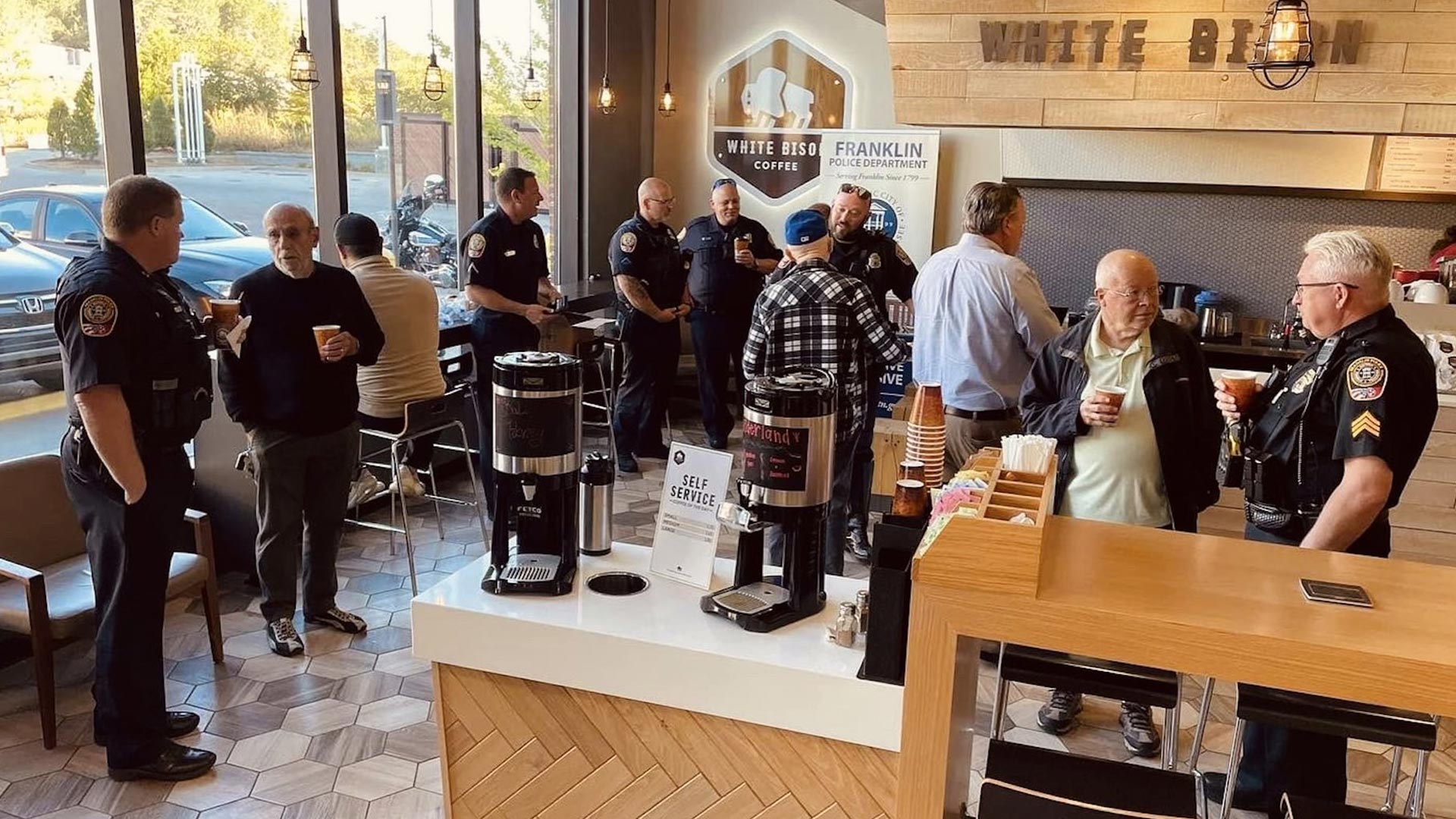 White Bison Celebrates Coffee With A Cop
Oct 08, 2022
Read Article