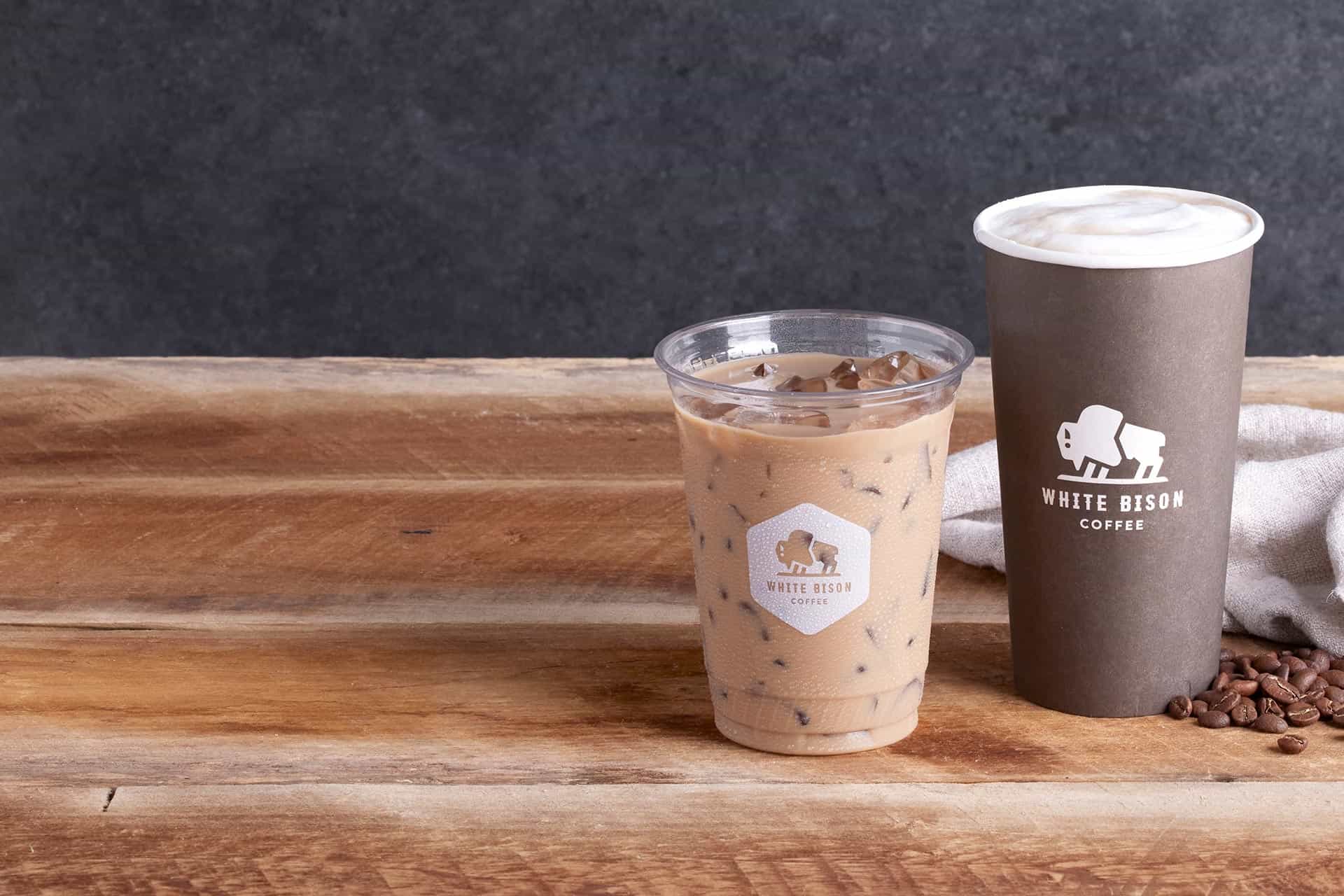 SPECIALTY
COFFEE &
SO MUCH MORE
Explore our selection of premium coffee blends, refreshing iced drinks, and more.
GRAB A CUP OF CHEER
Sip your way through the holidays with a delicious Ginger Snap Latte, Mint Mocha Frappé, or Holiday Cookie Iced Latte.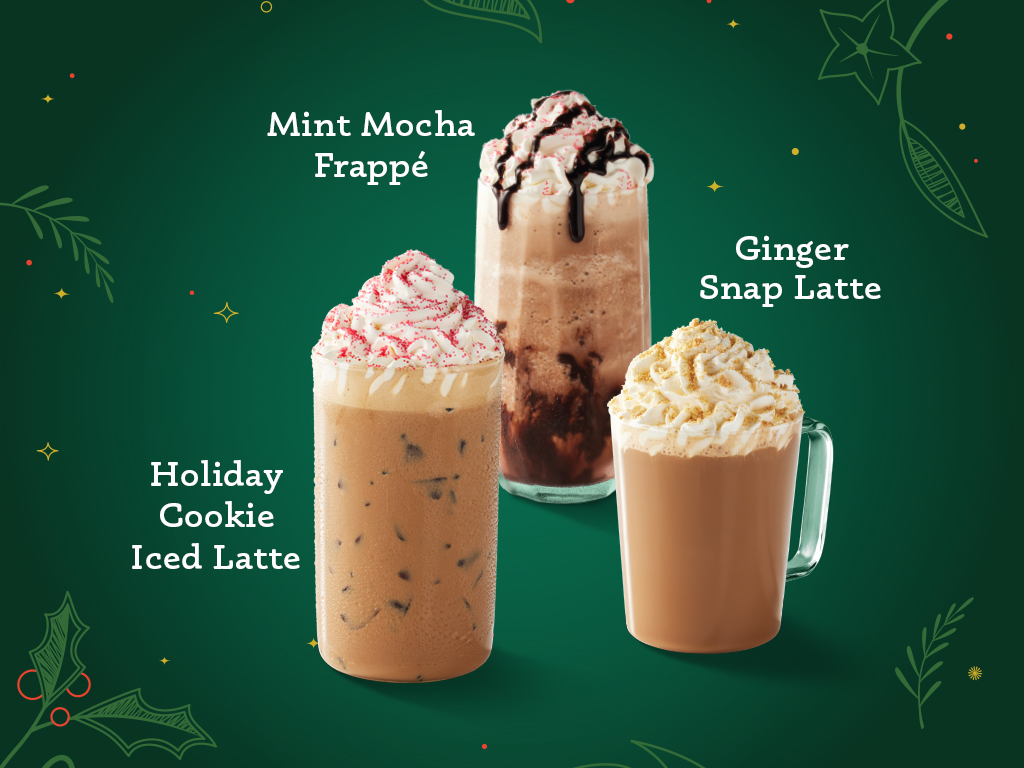 From Our Coffee Story to Yours
At White Bison, we believe in serving high quality, sustainable coffee to our guests. We source our beans directly from small coffee growers and family farms in 30 countries, supporting ethical farming practices and fair trade. Our roastmasters then use their expertise to craft unique blends and flavors we know our customers will love.
Our Story
Find your perfect cup
A Cup That's a Brew Above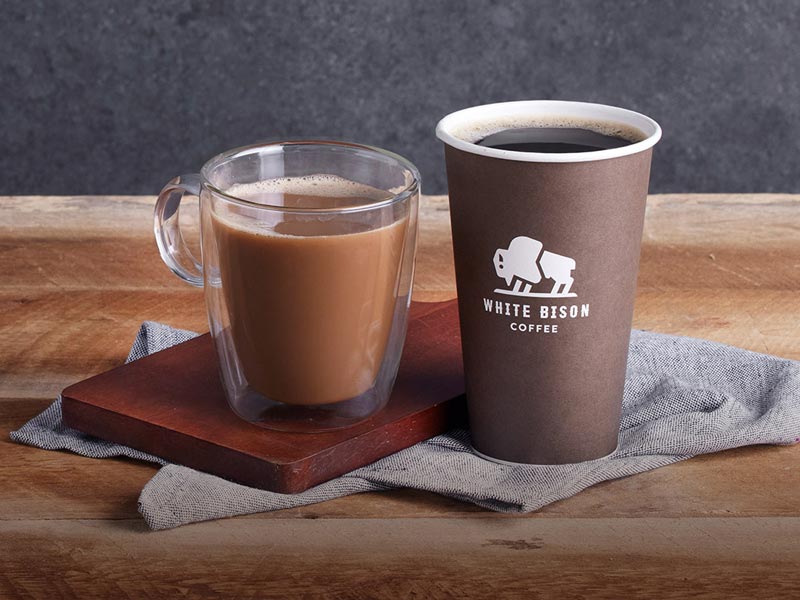 Hot Drinks
From drip coffee to single-origin pour over to creamy lattes, we have hot drinks made for pure enjoyment any time of day.
Explore Menu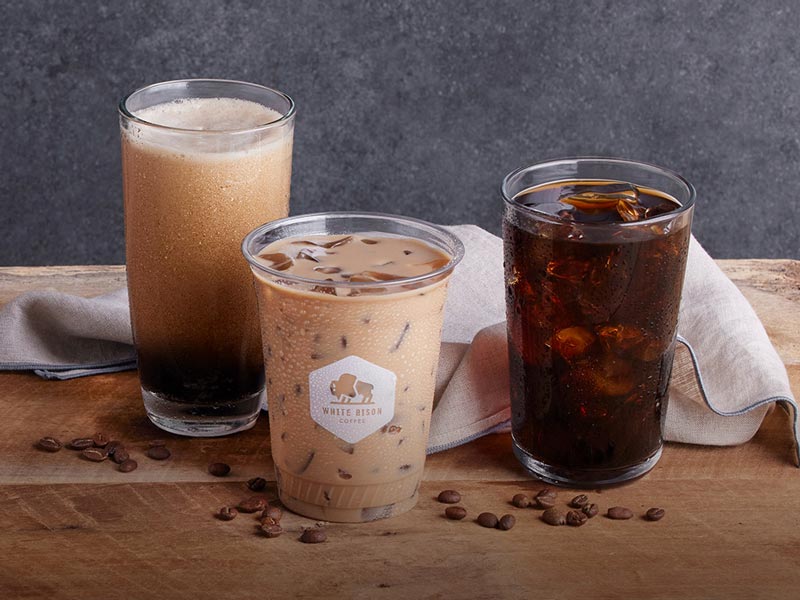 Iced & Blended
Nitro cold brew, frappes in every flavor, a tried and true iced coffee–you'll find all the delicious cold specialty coffee drinks near you at your local White Bison.
Iced Drinks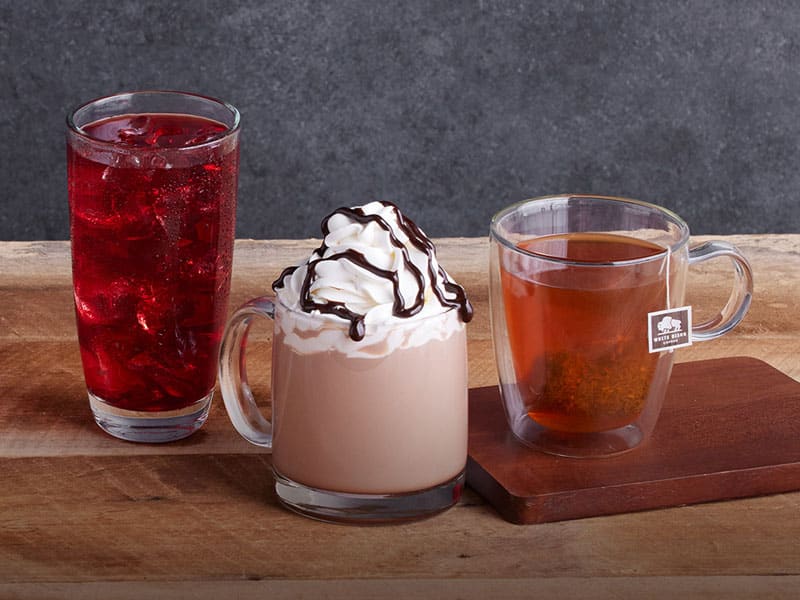 Tea, Smoothies & More
Sometimes you want a flavorful tea, sweet refresher, or a fresh smoothie. Our commitment to quality extends to our carefully curated coffee alternatives.
Explore Menu
Order Ahead. Get Rewards.
Download the app to order ahead, earn rewards, and get 1 free coffee every time you buy 7.
Join Rewards