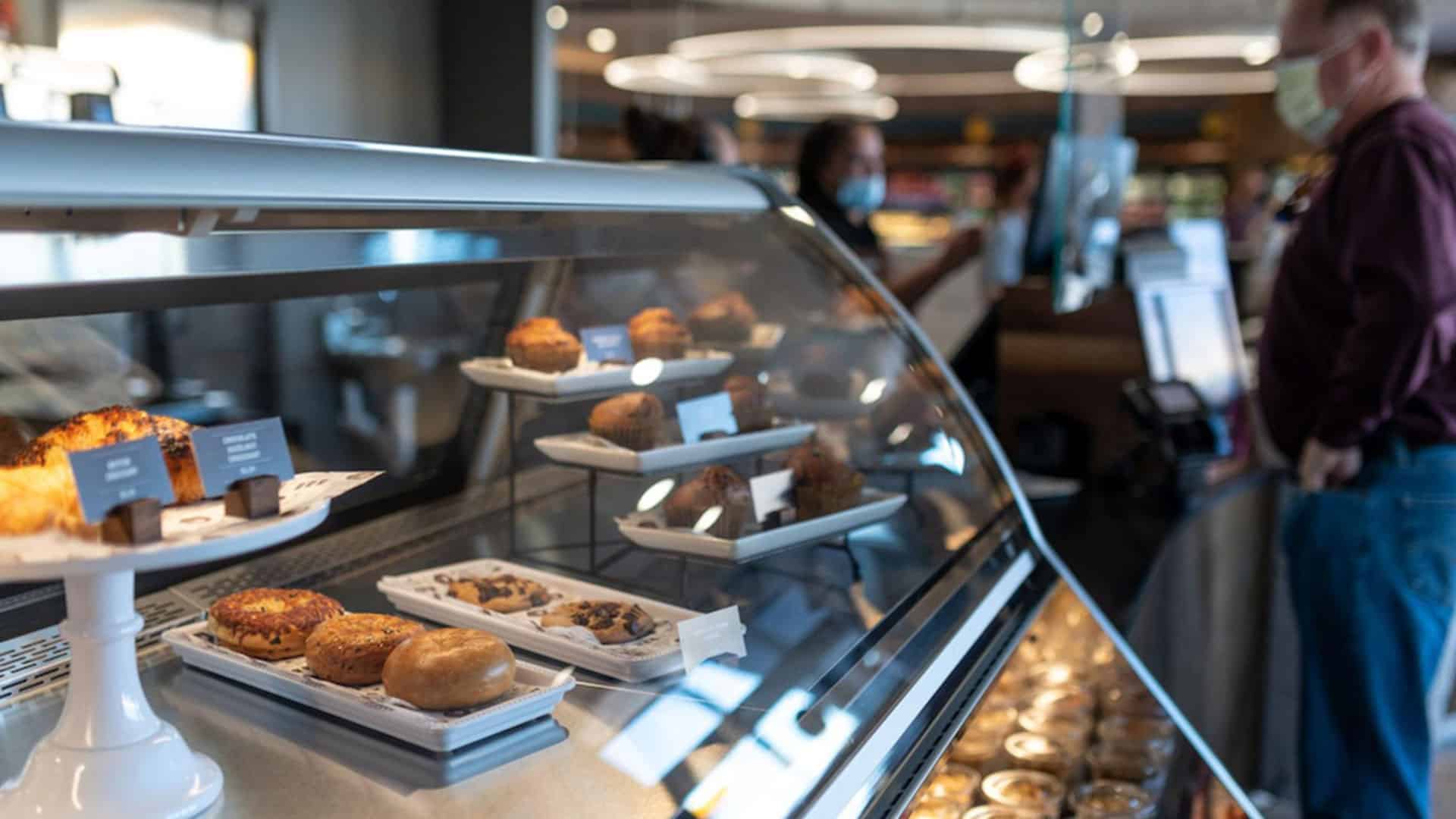 How do you choose food & snacks for your coffee shop?
Feb 24, 2022
Around the world, coffee shops are increasingly selling a greater variety of products. This trend has been a long time in the making, and it doesn't appear that it's going away any time soon.
One of the biggest drivers of this is convenience. As this consumer priority persists, coffee shops are placing a greater emphasis on their food and snack offerings.
However, there's more to it than that. Recent trends suggest that customers now want to enjoy fresh, high-quality food with their coffee. Over the last 10 years or so, emerging trends in the foodservice sector (farm to table, Slow Food, artisanal baking, and so on) have mirrored the priorities of third wave coffee consumers.
So how can coffee shop owners make sure they pair the right foods with their coffee? To find out, I spoke with two coffee chain experts. They told me more about how they choose food for their premises. Read on to find out what they said.
You might also like our article on six coffee consumer trends around the world.
DECIDING WHICH SNACKS TO SELL – AND WHEN
The coffee shop is changing. As well as places where consumers can grab a cup of coffee, consumers increasingly expect cafés to be one-stop-shops for snacks and soft drinks as well as a cup of coffee.
Dawn Boulanger is vice president of marketing at Tri Star Energy, owner of the White Bison Coffee brand. She explains that the business' menu development was influenced by demand, and what people wanted during the busiest hours of the day.
"We focused on conveniently serving great coffee drinks and breakfast, which is our busiest time of day," she says. "Now, our breakfast menu includes made-to-order sandwiches, scrambler bowls, fresh fruit, and parfaits."
However, White Bison also caters to customers looking for snacks later on in the day.
"We have a bakery selection that includes sweet and savoury pastries, muffins, cookies, and a small offering of handcrafted lunch sandwiches and salads," she adds.
Another factor to consider is seasonality. Consumers often opt for seasonal items, and coffee shop owners can drive additional demand by offering limited edition products. Starbucks' famous pumpkin spice latte is a good example of a beverage that does this.
However, the same logic applies to snacks.
Katie Lister is vice president of marketing at Ole & Steen, a Danish bakery and café with branches in London and New York. She says that its menu is constantly rotating, especially when it comes to seasonal items.
"We change the menu seasonally while always keeping some favourites, which will always sell and are not season-sensitive," she explains. "The weather has a lot to do with it. Lighter bites in the spring and summer, and heartier, warmer fare when it turns cooler."
SPECIFIC MENU OPTIONS TO CONSIDER
Your establishment's food offering will be driven by a number of factors, including the specific consumer needs you are trying to meet. For example, your coffee shop might meet demands for breakfast and brunch with local consumers; alternatively, it may be more popular for sweet treats and desserts.
If your focus is on breakfast and brunch, baked goods are a great place to start, and they generally pair well with coffee. Many countries have long traditions of pairing coffee with pastries. Specific items here could include muffins, bagels, croissants, spandauer, cinnamon rolls, tarts, and waffles.
You could also add breakfast offerings with hot sandwiches, toast, eggs, or local delicacies, but naturally, these will require an on-site kitchen.
In addition to breakfast and brunch, many coffee shops also offer more substantial options for lunch and dinner. In most cases, they will choose light, refreshing foods to serve, such as salads, sandwiches, wraps, and soups.
These can often be enjoyed cold or prepared quickly, minimising any additional workload for the barista.
Dawn tells me that White Bison's grab-and-go section offers a wide variety, including "meat sticks, boiled eggs, and nutrition bars".
Finally: dessert. In some parts of the world, coffee is enjoyed as a post-dinner treat, often accompanied by cakes or other desserts.
As these foods often don't require an on-site kitchen, they can be a convenient and cost-effective option for café owners who simply want to test out the local market.
PAIRING YOUR FOOD WITH YOUR COFFEE
Once you have an idea of the general direction you'd like to head in, start thinking about the coffees you offer and how your options might pair. It's important that they complement one another, as a mismatch can be detrimental.
There are several food combinations that are broadly accepted as "good" coffee pairings. For example, the sweeter, more developed notes of darker roasts often pair well with chocolate. They also go hand-in-hand with pastries and doughnuts – the latter of which is especially popular.
On the other hand, medium roasts can be a versatile go-to for lighter lunch and dinner options – such as sandwiches and wraps. They also work well with more savoury breakfast items, such as bacon or eggs.
Finally, lighter roasts. These pair well with buttery or fruity flavours, making them the perfect counterpoint to croissants, fruit-based desserts, or gingerbread.
On the savoury side, bagels are popular with lighter roasts, and their versatility with toppings allows you to customise exactly what you offer for the coffee in question.
Ultimately, there are endless combinations when it comes to pairing coffee with food. As recent trends have shown, something as simple as artisan bread can work perfectly – it just depends on the flavour of the coffee.
FINALISING YOUR MENU AND SOURCING INGREDIENTS
Before you finalise your food and snack menu, it's important to make sure that what you're offering will be accepted by consumers.
Firstly, take a look at food trends. There are many different ways you can do this. One way is to partner with a research firm that specialises in analysing consumer behaviours. This allows you to set specific parameters for the research, and understand what foods would best meet your customers' preferences.
Think about who comes into your coffee shop. Which generation do they belong to? What kind of coffee do they drink? Are they there to grab something and go, or do they want to sit down and stay a while?
Another way is to look at food trend reports. These can cover general food trends (for a wider picture) or those specific to the coffee industry.
Finally, do some market research. Take a trip to competitors' stores and take a look at what they offer.
"We got our inspiration from other coffee shops and analysed product mix data from our convenience store brand," Dawn explains. "We also did food cuttings with our internal teams and narrowed the menu down from there."
As you work to finalise your menu, you also set out a plan for sourcing your food items and ingredients.
Today's consumers put a lot of focus on both quality and freshness, and there's increasing pressure to "buy local" – whether it's pre-prepared food items or the ingredients you use to make them.
"Make sure you're getting the best quality, and then customers will return," Katie says. "All of our food is prepared by our bakers, but the ingredients come from a wide variety of sources.
"Many of these are small, UK businesses, such as farmers for our bacon, smokeries for our fish, and so on."
ELEMENTS OF A SUCCESSFUL MENU
Now that you've decided on a menu and you've started serving food and snack items, how exactly do you determine if these items are a success?
Furthermore, how do you know when something should become a menu staple? Or if it should be seasonal? Or maybe if it's time to take it off the menu completely?
Obviously, if something is flying off the shelves with high sales and a good profit margin, it's a keeper. However, one of the most important things to remember when determining if a snack or menu item is successful is listening to the customer.
If your customers are talking about it, recommending it, and coming back for more, you've likely got a hit.
"When something becomes a favourite or a signature item, it quickly gets a reputation via word of mouth, and demand goes up," Katie says. "With each new menu change, we're listening to customers but also making any new offerings as delicious as possible."
However, it's also important to remember that successful menus have a balance between these staples – which appeal to a large consumer base – and items that capitalise on emerging or "newer" consumer trends.
"Some folks are creatures of habit," Dawn adds. "They like to eat or drink the same thing every day.
"At the same time, some are more adventurous and like to try new things. It's good to have a balance."
Following these trends isn't just about keeping things fresh, either. It's also a vital opportunity for your business to attract new and different customers. After all, it's important to stay relevant if you're going to be around for years to come.
"Make sure [the food] compliments your coffee offering, adds to the guest experience, and isn't too challenging to execute," Dawn concludes.
There are many things to consider when offering food for your coffee shop, including how it pairs with your coffee, what time of day food will most likely sell, seasonality, and more.
Ultimately, the most important thing to do when developing a food and snack offering is to always remember what consumers are looking for and what current food trends say about what's selling.
As long as you've done the preparation and put the time and effort into planning your menu, you'll be able to experience the same success enjoyed by many other coffee shops around the world.
Enjoyed this? Then try our article on the evolution of convenience store coffee.
Photo credits: White Bison Coffee, Ole & Steen, Unsplash
Perfect Daily Grind
Want to read more articles like this? Sign up for our newsletter!
See All News
Featured News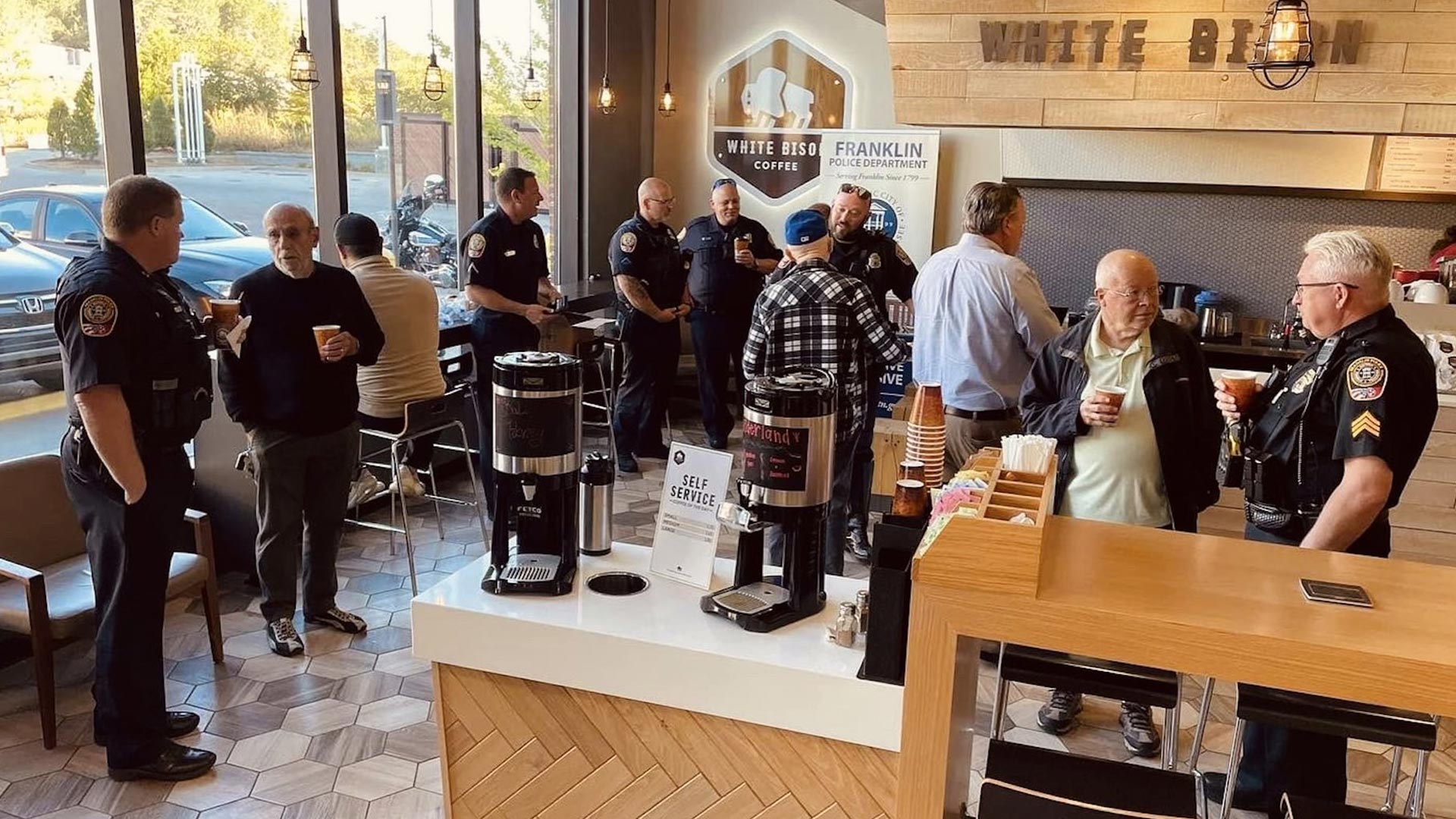 White Bison Celebrates Coffee With A Cop
Oct 08, 2022
Read Article